Vaccines and cancer
It's been awhile since I've posted, because I have been busy at law school. I still miss Rockie a lot, but the grief is bearable. I read some pet grief books after he passed, and they certainly helped. Rockie was cremated, and I plan to make a proper urn for him in this pottery class I'm taking on winter break.
I wanted to open up a dialogue about shots and veterinarian care. When I discovered Rockie had fibrosarcoma cancer, I immediately did research. In my research I uncovered that there is a link between vaccines and developing cancer. The sites I read discussed that vaccines were administered in the left hind leg of the kitten/cat. I find it curious that Rockie's left leg was the one that was amputated. I am not a physician or a veterinarian so it is inappropriate for me to give professional advice, but if vaccines contributed to his terminal illness, then I regret that he had them. My cat was an indoor cat; I'm not sure he needed them?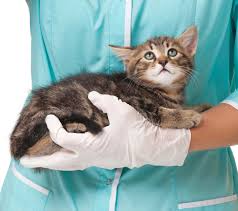 This entry was posted on Saturday, November 18th, 2017 at 7:39 am and is filed under Uncategorized. You can follow any responses to this entry through the RSS 2.0 feed. You can skip to the end and leave a response. Pinging is currently not allowed.